Syria's Little Workers
Small Hands and Heavy Burdens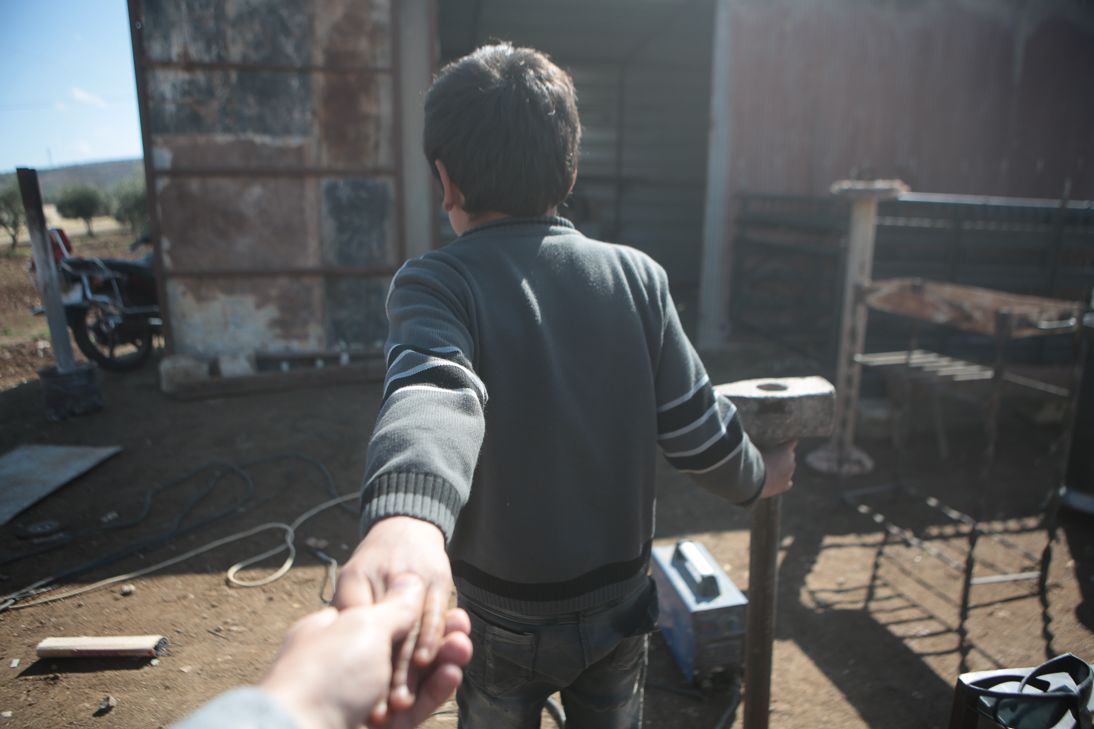 Sitting on the sidewalk, contemplating the passersby, Ahmed started to move his eyes watching the rows of shoes he spent a long time placing them next to each other in a way that can attract customers' attention. Every now and then, sounds coming from behind interrupt him and distract his thoughts.
These sounds were those of the pupils separated from Ahmed by the school wall on which the 11-year-old boy sometimes rests his tired body. From behind the wall, he hears their shouts and laughter as they call each other while playing football.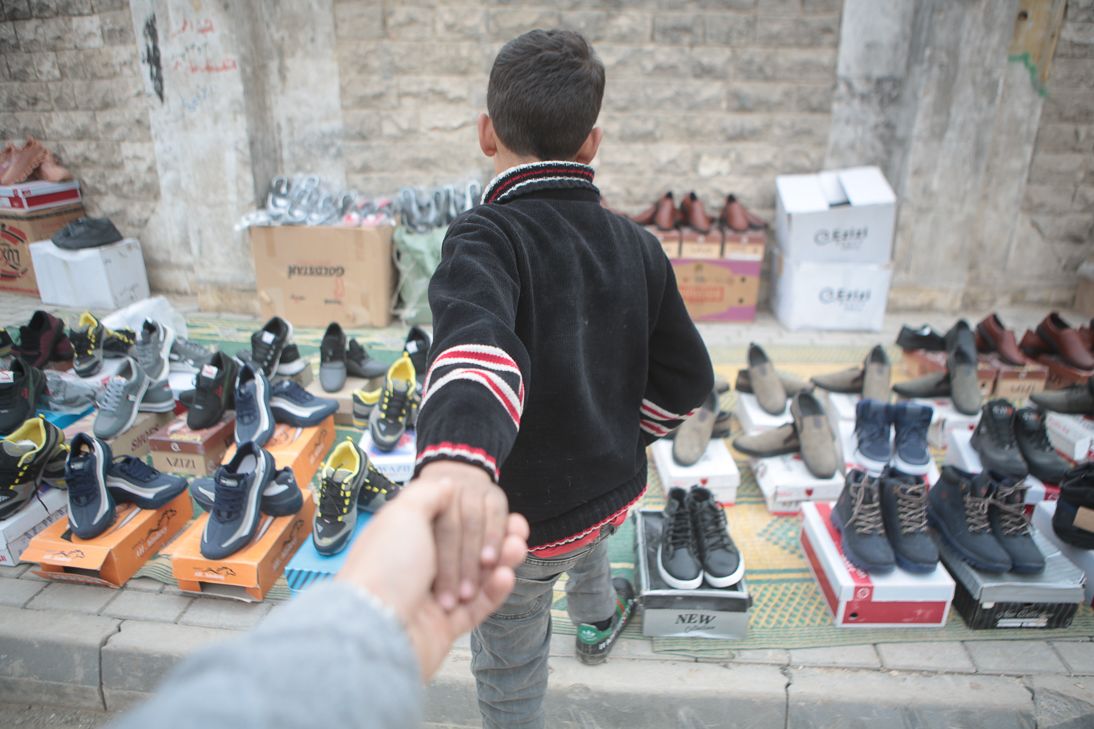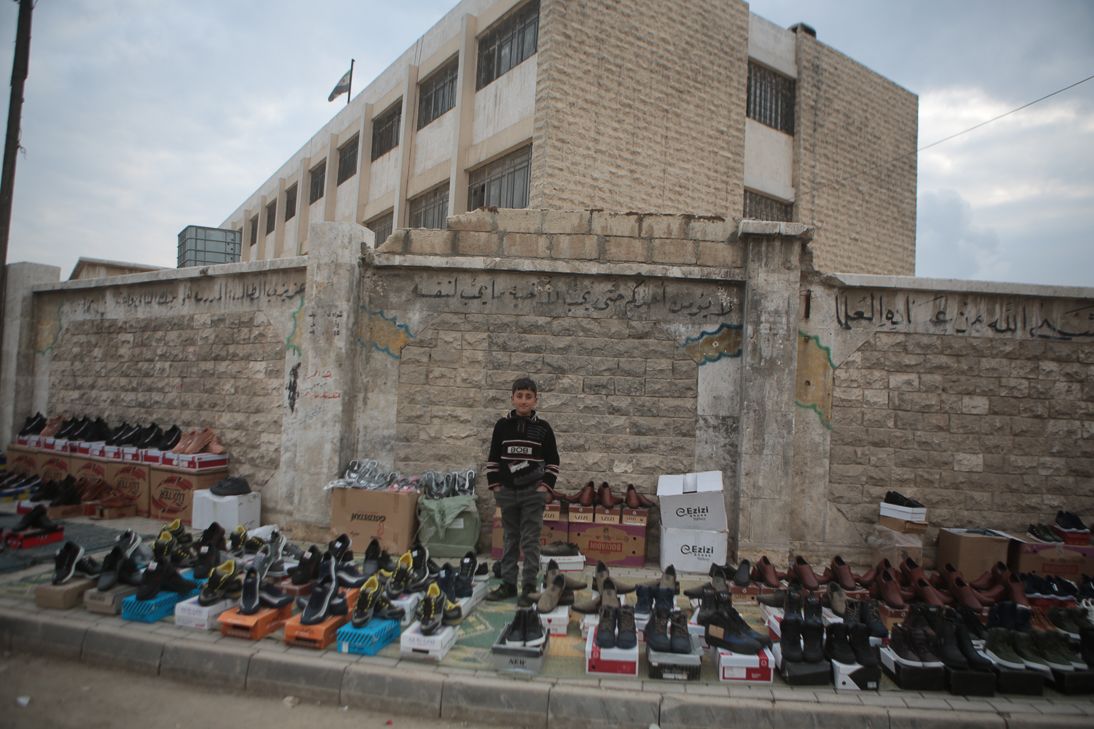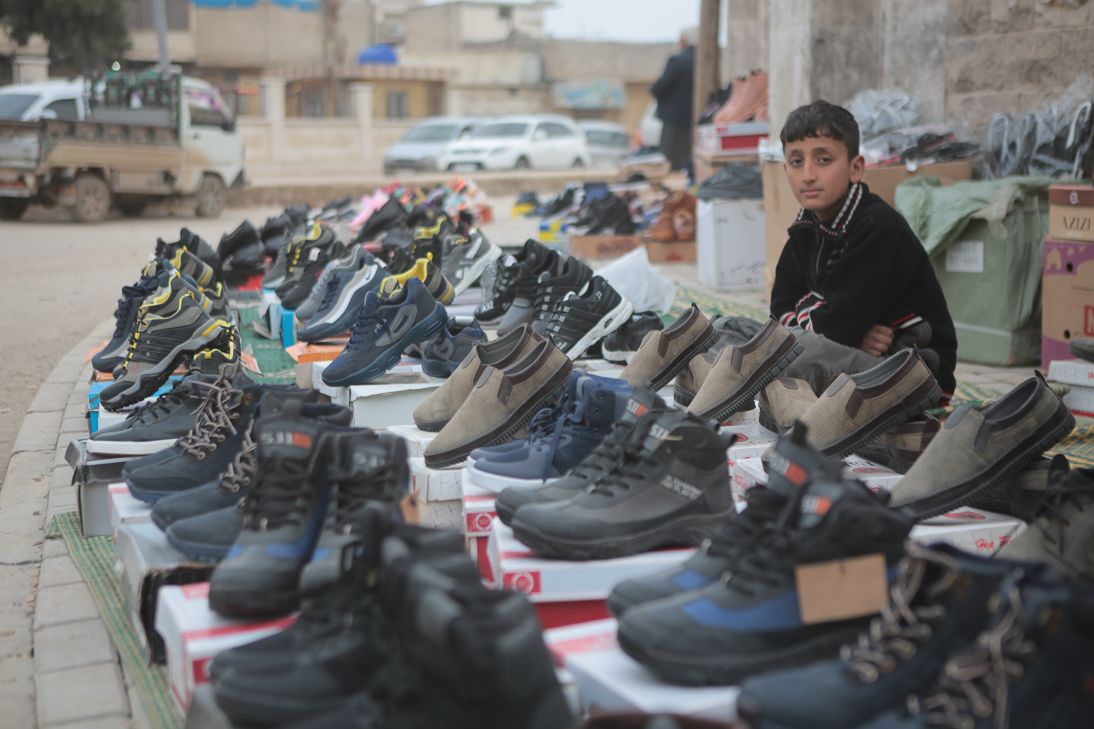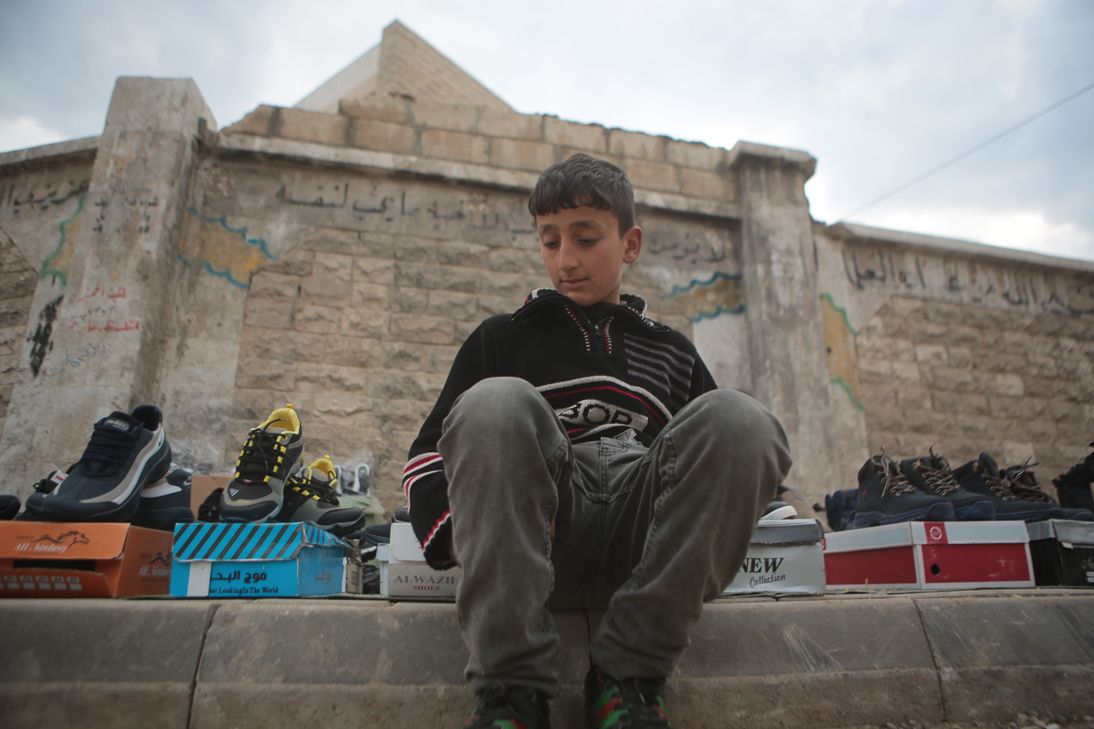 Ahmad lives in northern Syria and he is his family's breadwinner. Every day at nine o'clock in the morning, he goes out, not to go to school, but to start his work selling shoes next to the school. He finishes his work at nightfall.
As he talks, with his hands in his pockets and a small smile on his face, Ahmed seems to be a shy child. Today, he is far from school, out of his will. His difficult life forced him to work to secure a living.
Ahmed left school after the second primary grade. He works all week to gain no more than $3 at the end. This enables him to buy some food.
The harsh weather is one of the hardest things facing the boy. He spends most of his day in the open, under the sky. If it rains or snows, his fragile body will shiver with cold. In the summer, the high temperature hits him and makes him feel exhausted.
Ahmed has conflicting feelings. He dreams of becoming a doctor in the future, yet he does not have anything to help him resume his studies. Besides his family's difficult financial and living situation, he thinks that the quality of education at schools is poor and does not encourage him to go to school.
With sadness and bitterness, Ahmed watches the children every day coming into and leaving the school, while he spends his days selling shoes on the sidewalk. The wall he leans on is both a source of comfort and misery at the same time.
Ahmed is one of about 2.5 million Syrian children the United Nations Children's Fund (UNICEF) says they are currently out of school. Another 1.6 million are at risk of facing the same fate.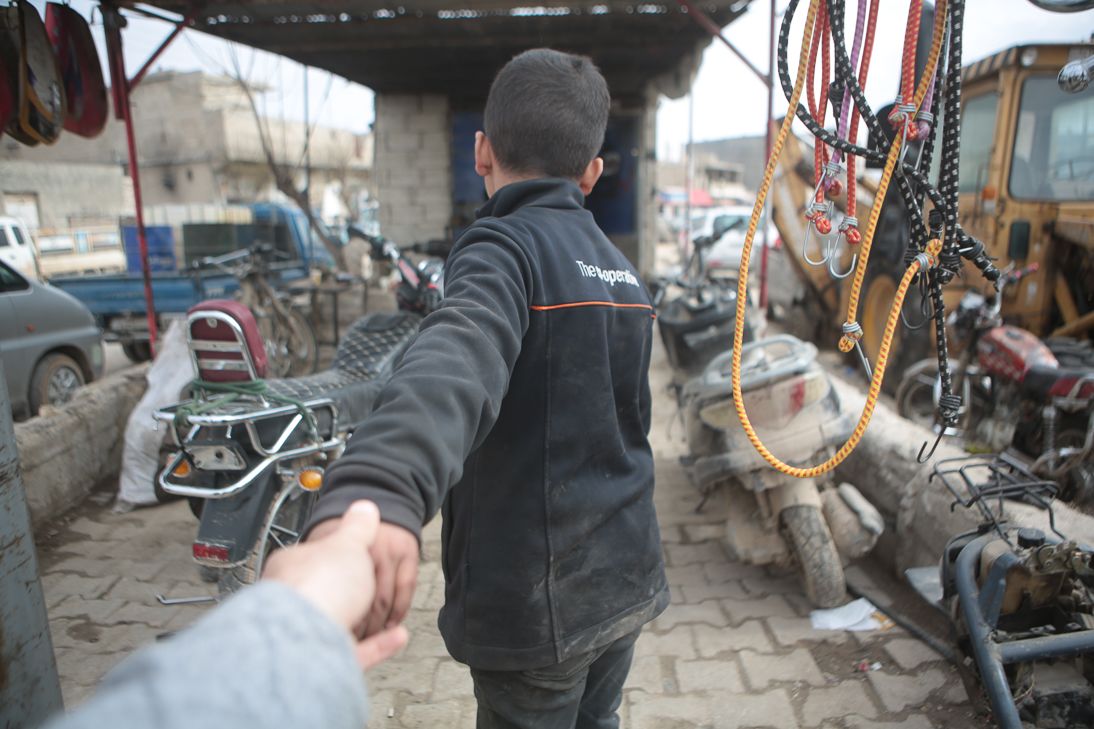 Another of these children is 11-year-old Abdullah. Abdullah works in a motorcycle repair shop in northern Syria. He memorizes the tools required for this profession and can tell you in detail the parts of motorcycles and how he repairs them.
Abdullah left school after the third primary grade when life hardships forced him to drop out. Now, his main concern is not his classes but to develop himself in his profession which he sees as a source of his livelihood through which he supports his family.
Upon asking him if he wants to go back to school, Abdullah frankly replies "No". Instead, he wants to open his own motorcycle repair shop as he grows up.
Throughout the week, Abdullah works for long hours in order to get about 2.7 dollars, of which he receives only a small sum as she gives it to his father in order to help cover the family's basic needs.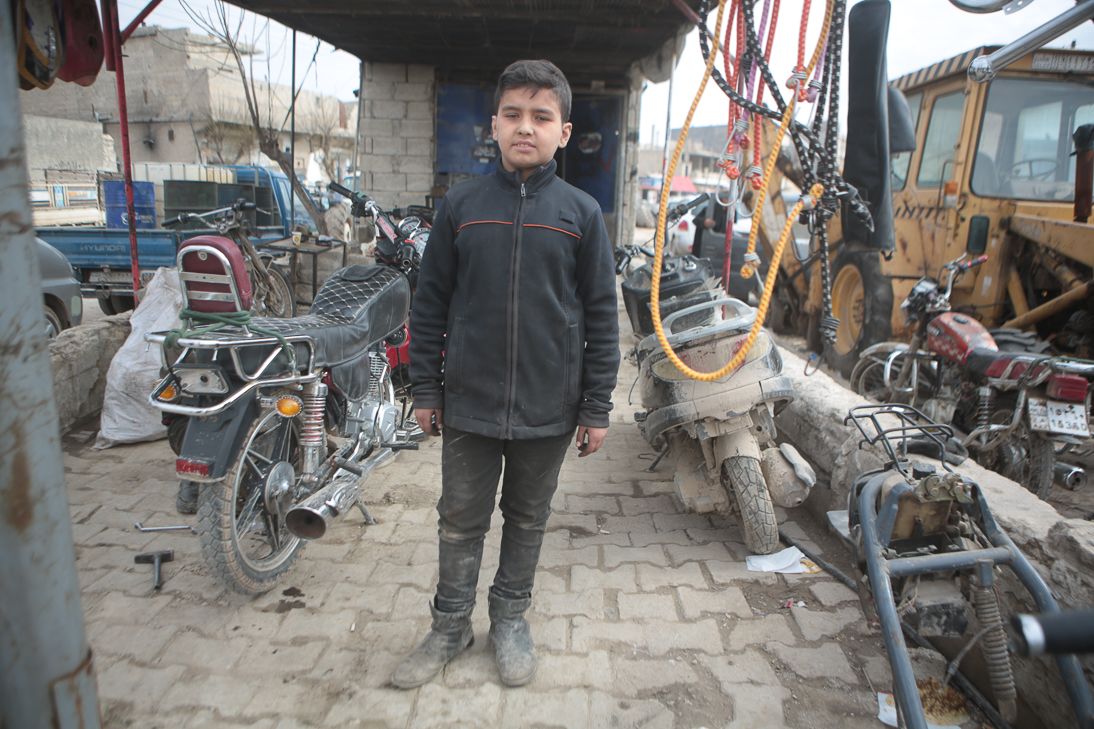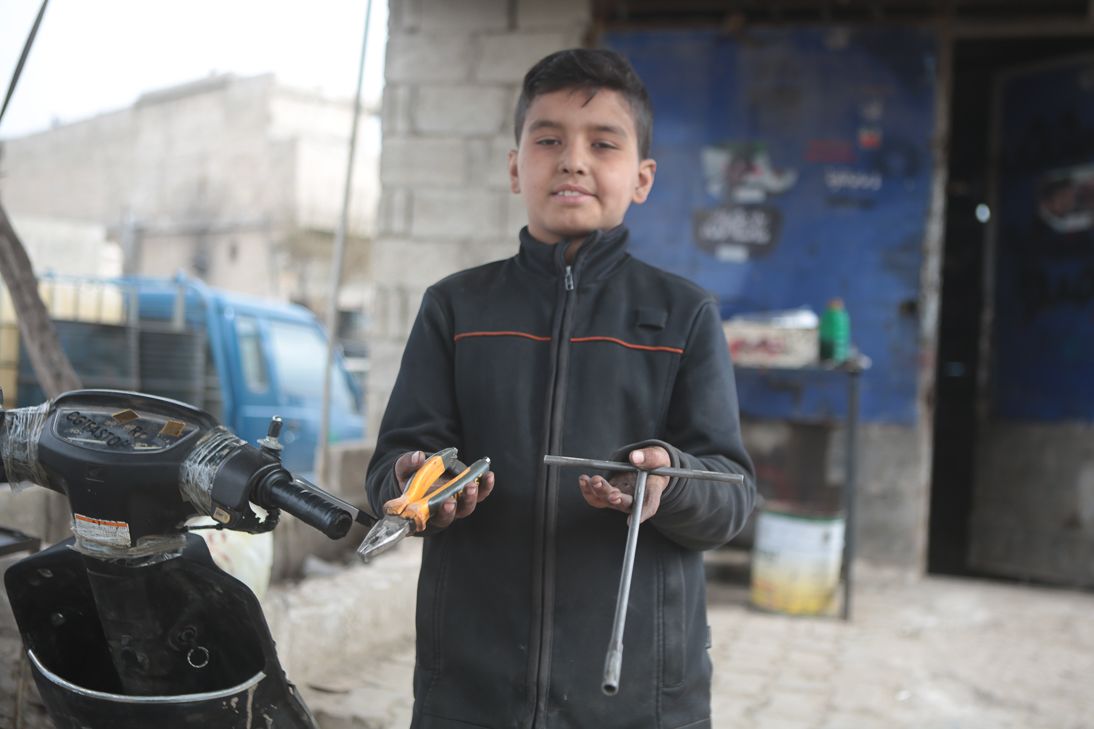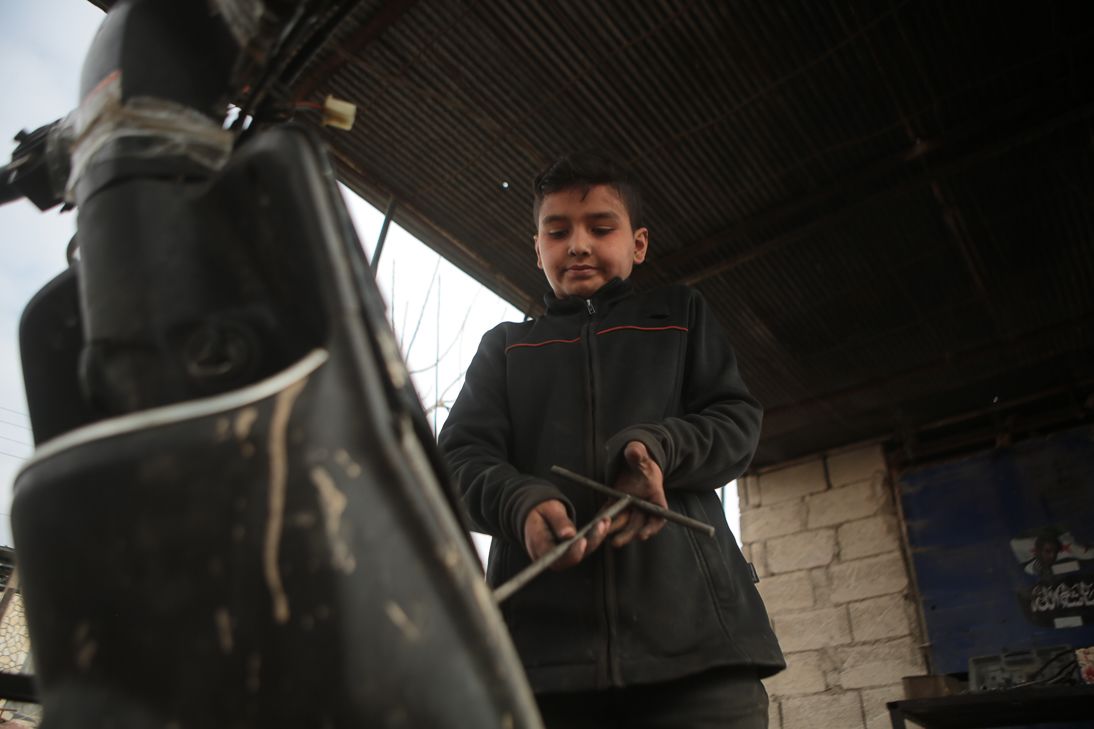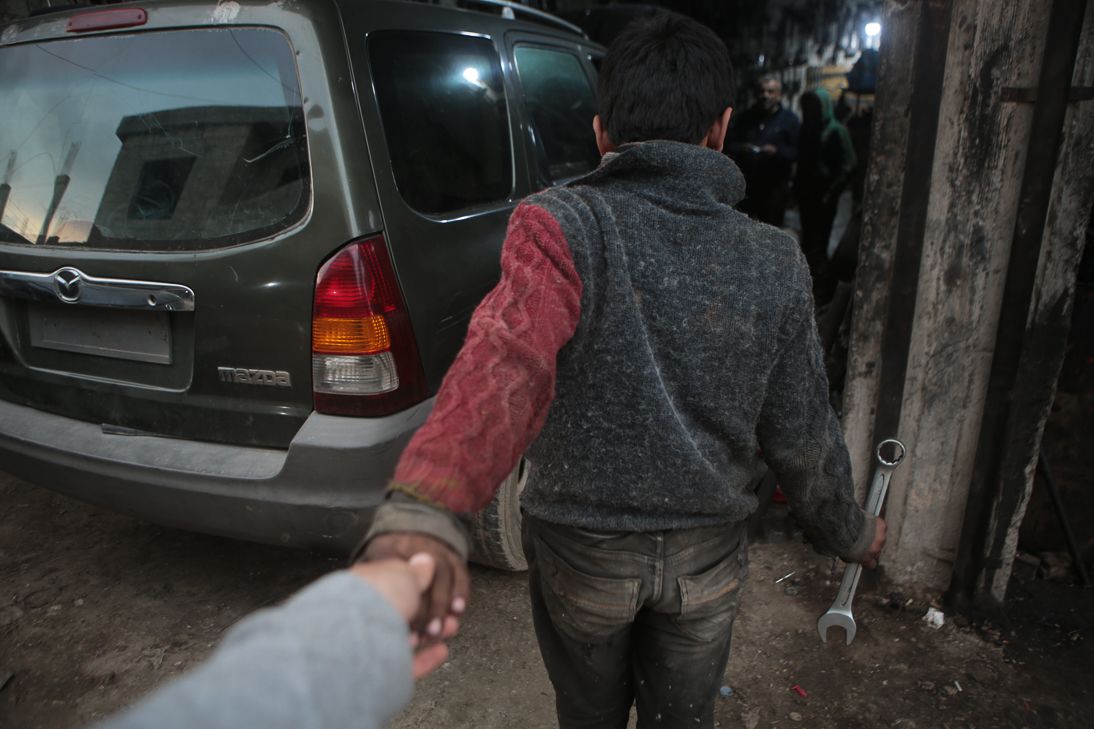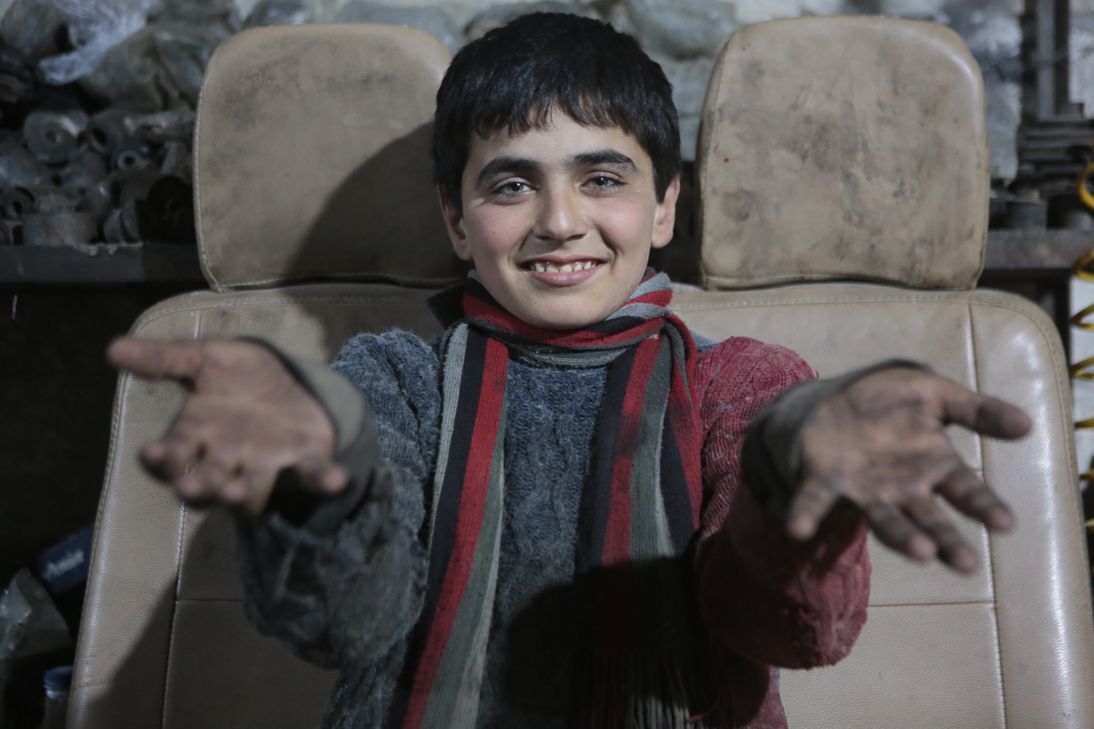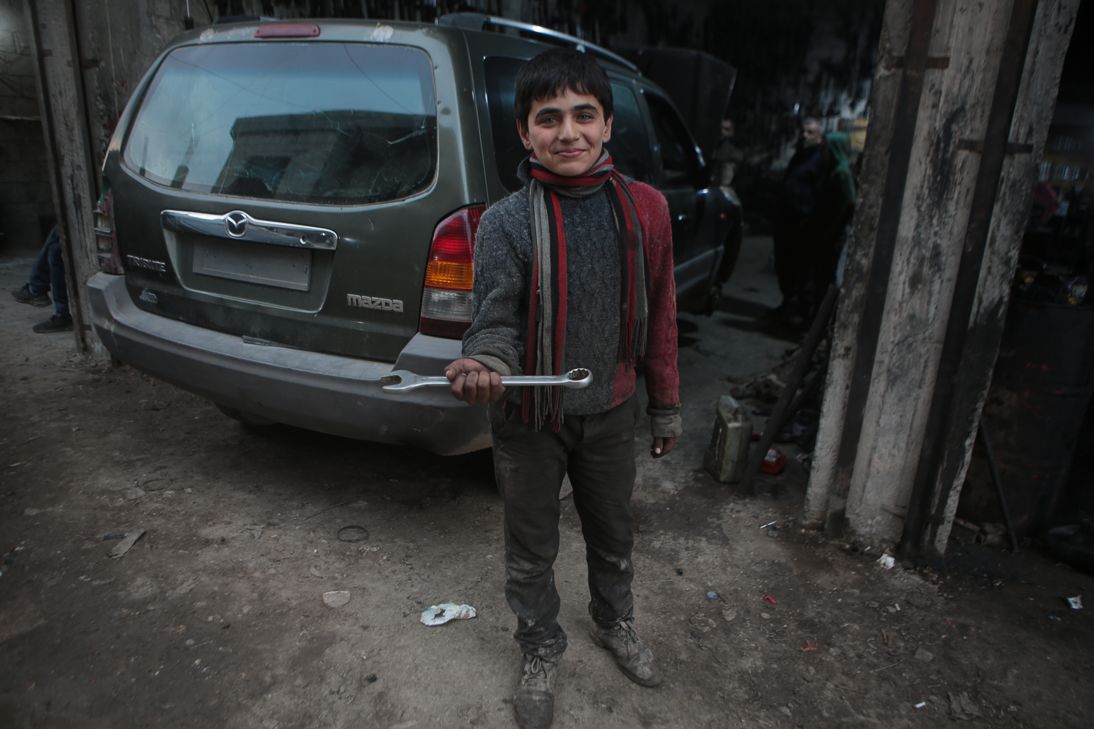 The United Nations' figures indicate that the bad situation experienced by the Syrians, as four out of five live below the poverty line, with children as the most affected by their and their families' struggle to survive.
The miserable living conditions kill the dreams of a large number of Syrian children. Another one of them is Abdul-Karim, 14, who loved his school and finished his sixth primary grade.
Abdul-Karim left his school friends, abandoned his books and notebooks, and began working in a generators repair workshop, besides his work as a car mechanic, in the hope of getting money to support his family.
Despite his passion for education, Adbul-Karim's heart is now attached to his new profession, and does not want to go back to school.
Abdul-Karim gets a weekly wage of $5.4, which he spends to help his family secure their needs. He dreams to be able to earn more money in the future to help him face the difficult living condition.
It would have been possible for Abdul-Karim and the rest of the children to stay in school if they had had a good level of support and assistance that would make them avoid the need to work. The United Nations Children's Fund (UNICEF) estimates that 90% of Syrian children in Syria needed humanitarian aid in 2021, a 20% increase compared to that in 2020.
Although he is one of those Syrian children who need help and despite his work for long hours, Abdul-Karim has not given up on his dream of completing his education.
90% of Syrian children in Syria needed humanitarian aid in 2021, a 20% increase compared to that in 2020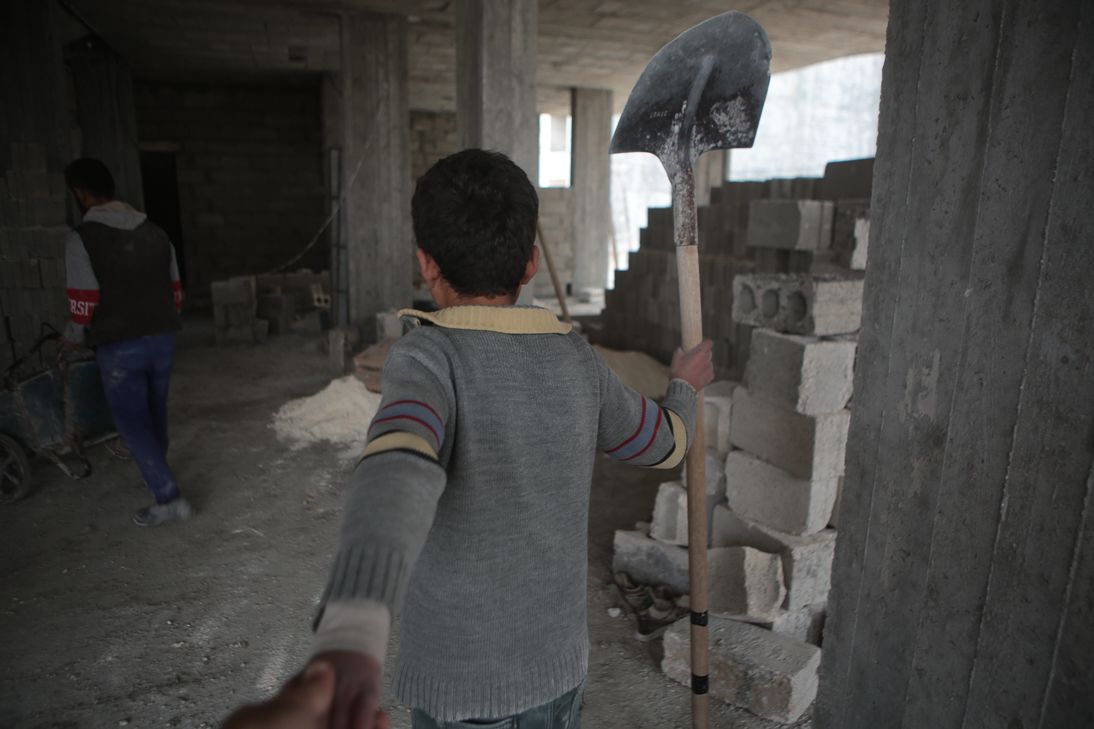 Mohammad, an 11-years old boy, works with senior workers in the field of construction in northern Syria. He works every day on a machine to transport building materials putting his life at risk.
Mohammed loves school more than work. Now, he is in the fourth grade and is ready to pass it to the fifth grade. With a smile on his face, he says that school is better than work as it educates a person.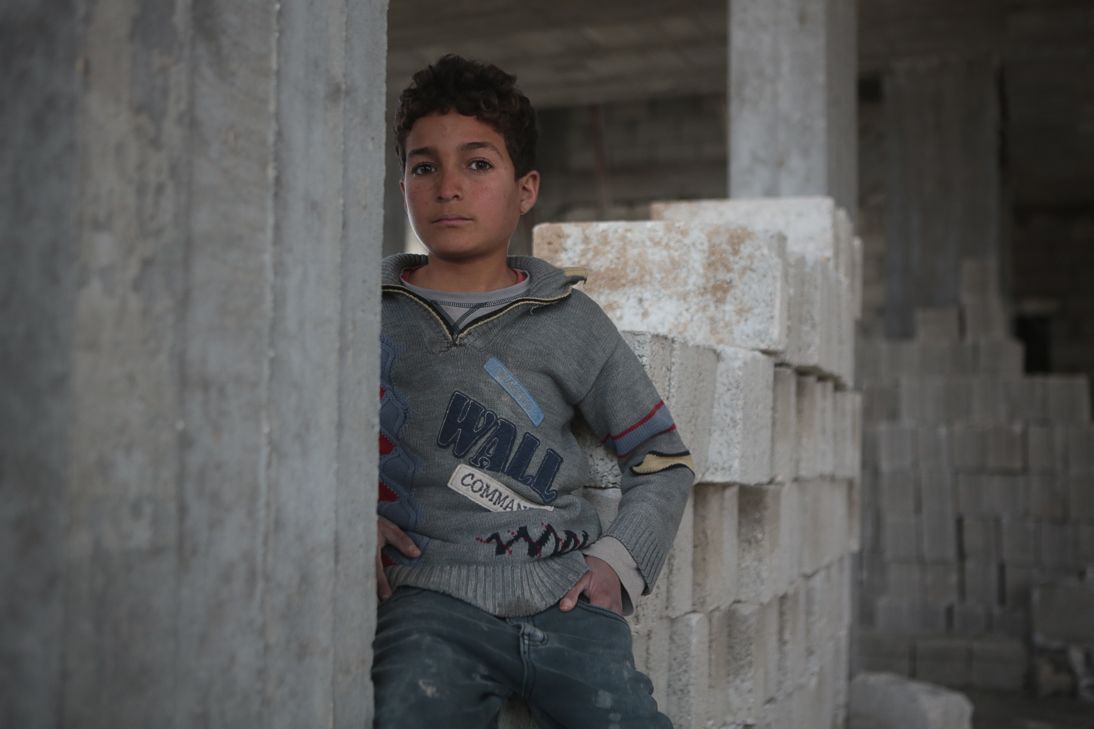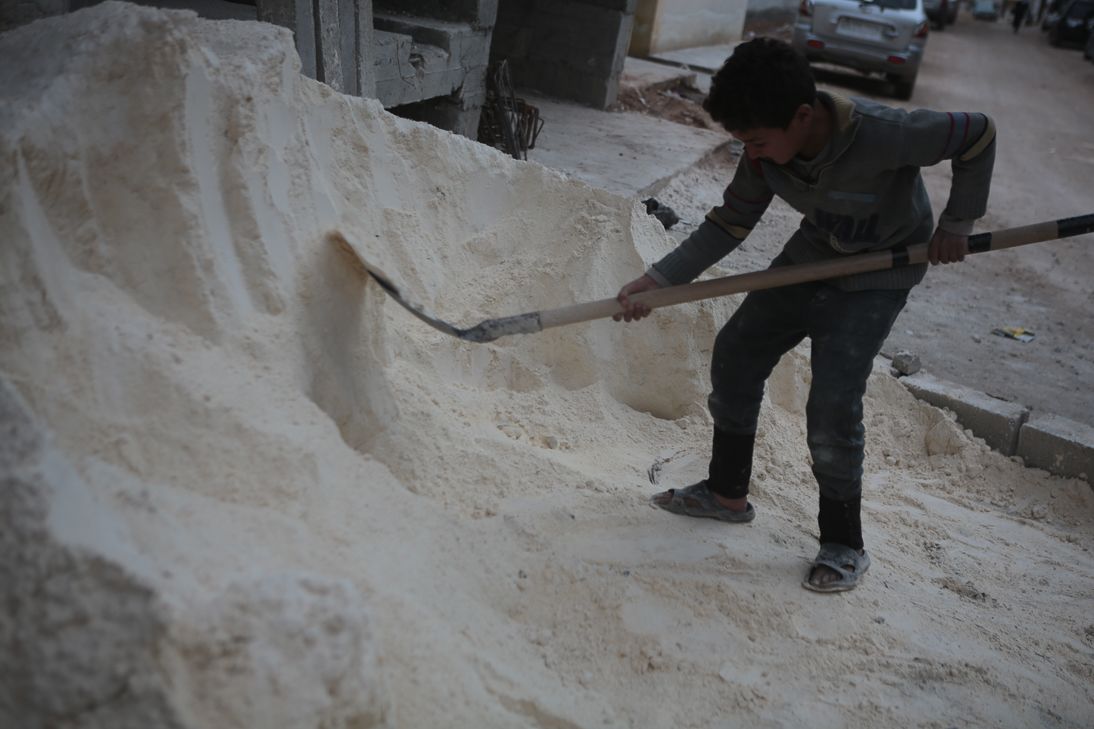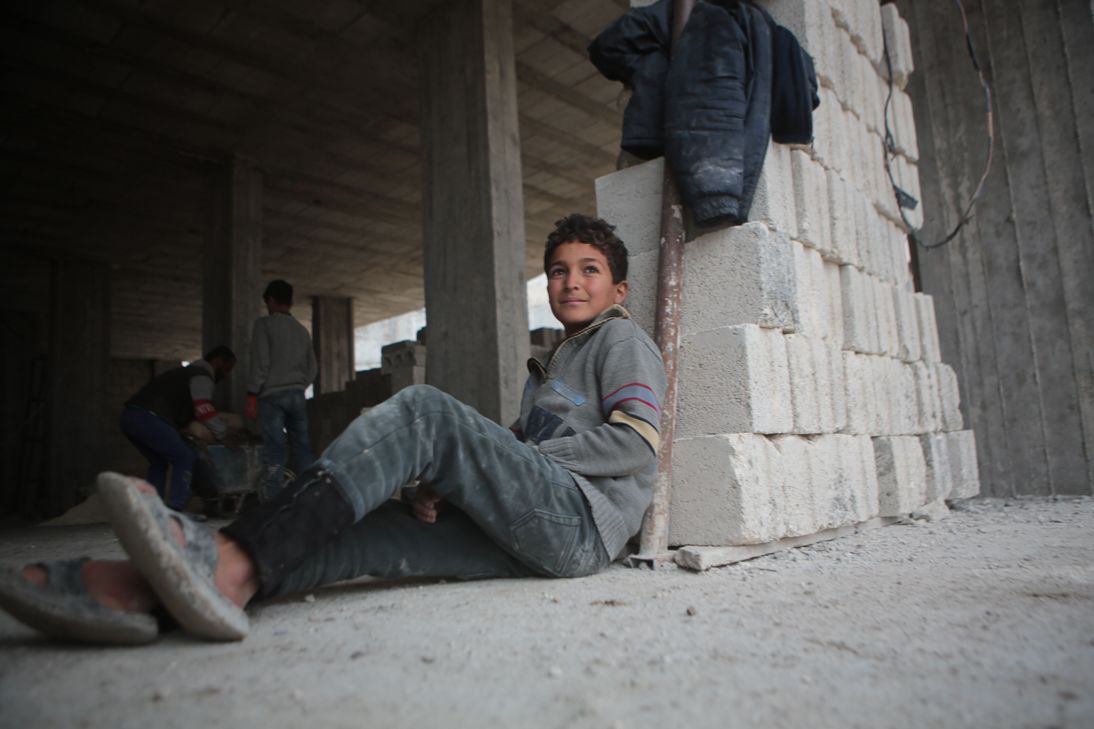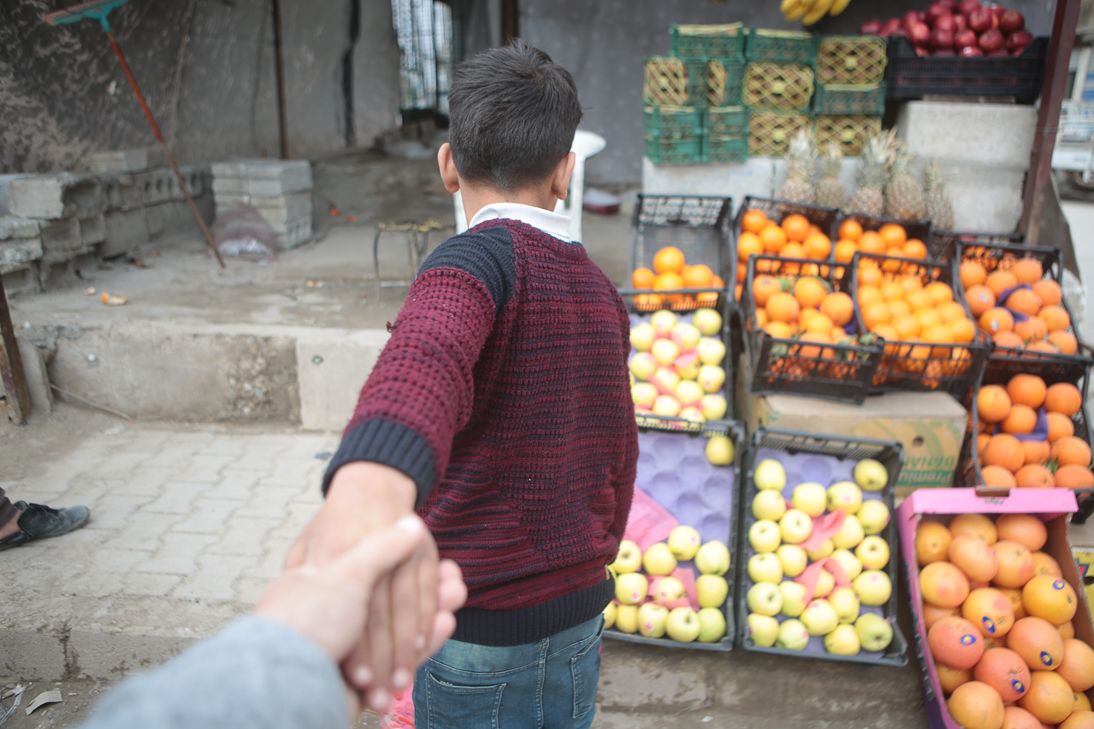 Not far from Mohammed's work, another 12-year-old child named Mohammed Al-Baaj works in selling vegetables and fruits.
Mohammed Al-Baaj works every day from noon until evening. However, early in the morning, he goes to school. He is now in the sixth primary grade and he loves school more than the shop he works in.
In his work, Mohammed suffers from winter's cold weather as he almost sits for long hours in a modest shop with no heaters. He hopes to save some money, from what he collects to support his family, to make his dream true; that's to buy a mobile phone.
Mohammed Al-Baaj has a dream of becoming a doctor. For him, such a dream means his salvation from the bad living conditions that made him grow up before his time.

The situation of Syrian children inside Syria is not different from their peers in the countries of asylum, who have also become workers rather than students. In the most recent statistics, the United Nations estimates that at least 800,000 Syrian children in host countries are out of school.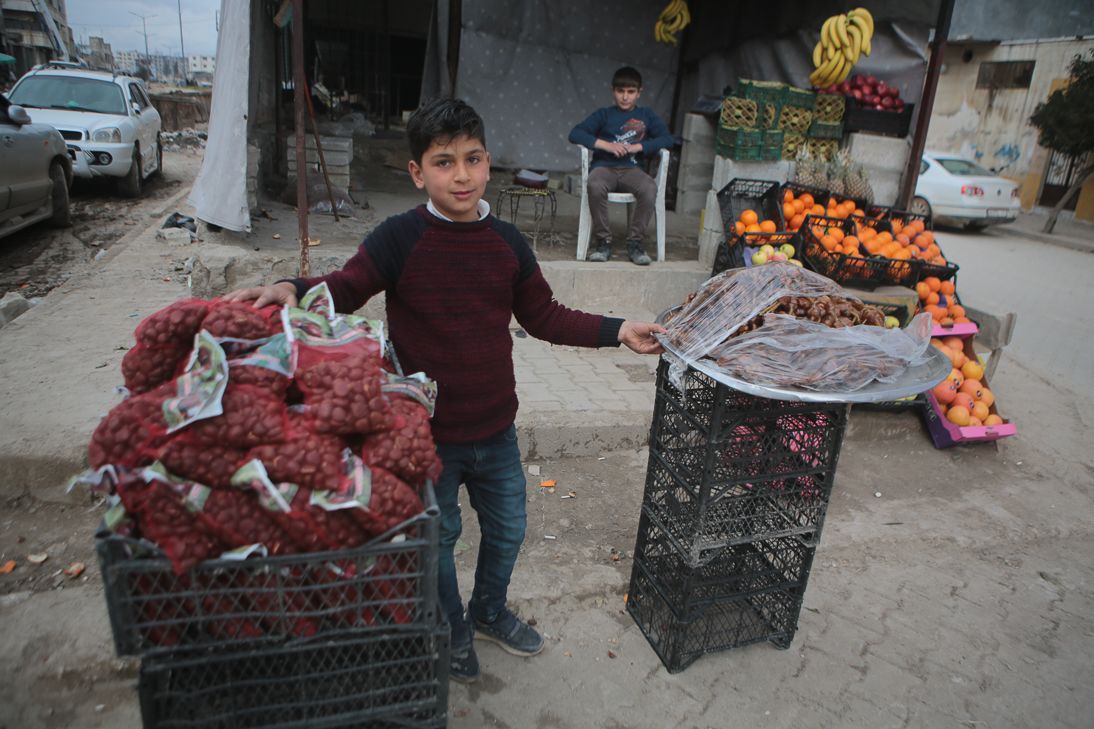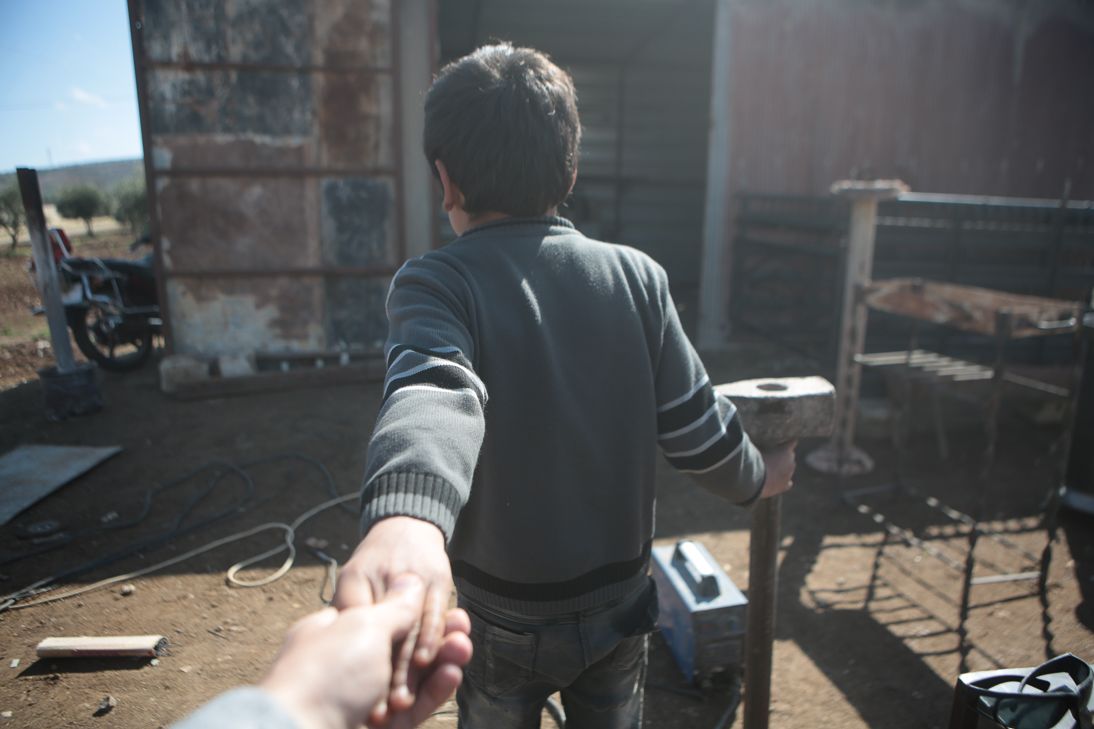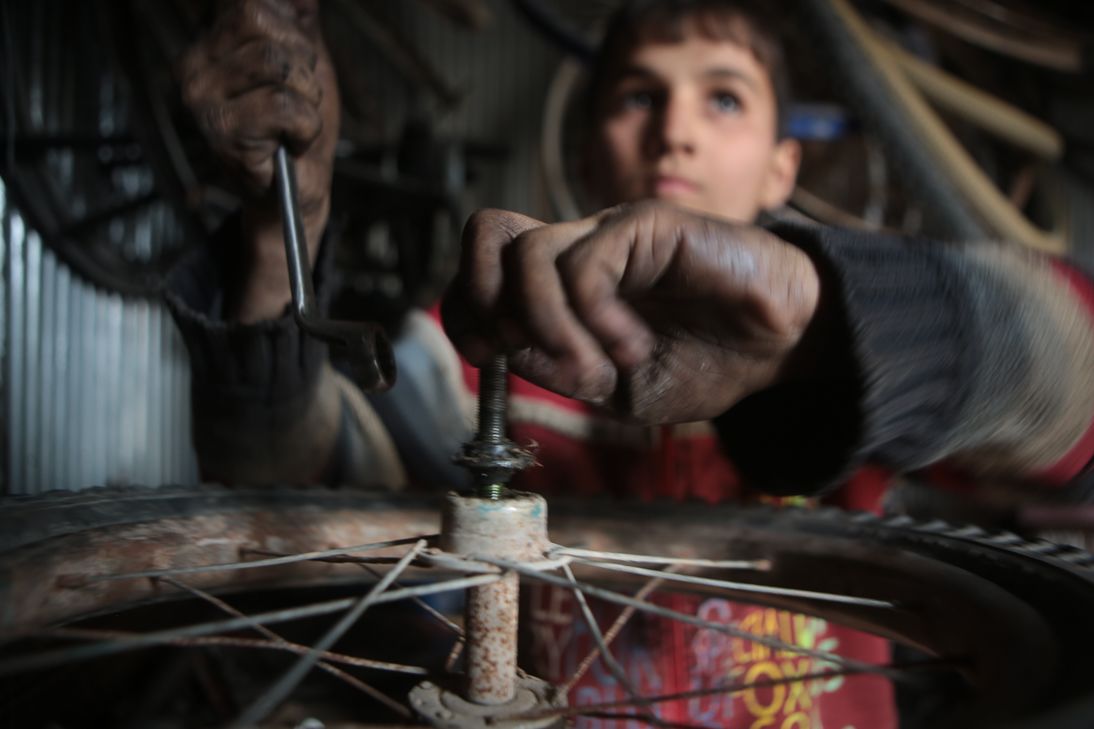 Item 1 of 2